GoalSet Master
GoalSet Master is a tool of the GIG-OS platform
that allows you to clearly formulate a financial goal,
work on it in detail, identifying possible obstacles and success factors.
Regardless of place of residence, occupation and current opportunities, our
clients set and achieve their financial goals.
As a navigator, GoalSet Master
helps a person to find a clear direction towards the goal,
showing possible ways how it can be achieved.
What goals is
GoalSet Master
suitable for?
Long-term goals
Short-term goals
Main life goals
Financial goals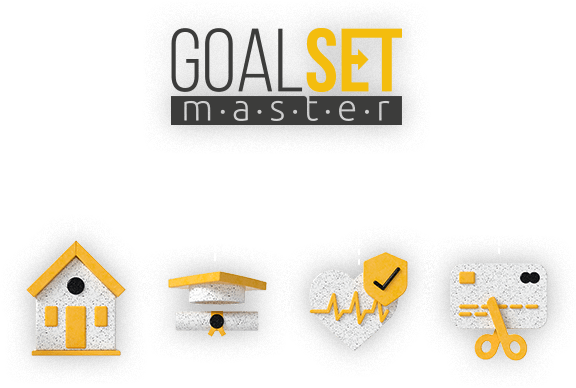 How to work with GoalSet Master?
GoalSet Master
allows you to create target cells for your formulated and developed financial goals.
With the GoalSet Master tool, you will work on your goals,
assess opportunities and set priorities.
REMEMBER!
A correctly set goal
will give you self-confidence and help your dream come true.
This project of the GIG-OS platform has been created with the aim to help our clients and Business partners realize their plans on the path to Financial Sustainability.
Your actions:
Choose one of the proposed goals or formulate your own.
Examine the goal in all aspects by answering specially prepared questions.
Write down all the thoughts that come to your mind while working with GoalSet Master. These thoughts will help you formulate a plan to achieve the goal.
SET AND ACHIEVE THE RIGHT GOALS IN THE RIGHT WAY!